Nakedize books

Nakedize Distribution is a new book distributor specialising in high-quality titles, with nationwide appeal, by boutique publishers.
Our aim is to simultaneously support professional independent imprints through low-cost distribution, while assisting New Zealand booksellers through consolidated logistics. We want our author/publishers to feel like they are part of a cooperative that supports the New Zealand component of a viable international writing/publishing career. Although Nakedize has a publishing division and trade imprint (Marsilio Press), Nakedize Distribution is not a publisher. However, we do provide publishing advice to the authors of projects we feel have the potential to attract and satisfy large readerships.
Booksellers: Please review our service overview (PDF, v.3) and contact us to order the titles below, or to let us know about titles you feel would suit our business model.
Boutique publishers: Please contact us if you seek nationwide distribution of titles with exceptional commercial merit. All genres considered.
Contact details
Office and warehouse: 11 Horotutu Road, One Tree Hill, Auckland 1061
Office phone: 09 636 3344
Mobile phone (Simon): 027 573 4464
Office email: info@nakedize.com
Web: nakedize.com/distribution
Account application: download Word document or complete secure online form.
Nakedize Distribution is a division of Nakedize Limited.
New fiction
Catching the Last Tram by Susan Holt (Inlet Publishing, 2017)
ISBN: 9780473395100
Status: Available — new 2019 printing with additional review quotations
Format: Paperback with flaps, 158 pages
RRP: NZ$22.99
Resources: Information sheet (PDF) | Low-res cover (PNG, 640px x 406px) | author photo
More information: External web page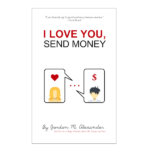 I Love You, Send Money by Jordan M Alexander (Pangaea Press, 2017)
ISBN: 9780473364793
Status: Available
Format: Trade paperback, 354 pages
RRP: NZ$29.99
Resources: High-res cover (PNG, 2775px x 1733px) | Low-res cover (PNG, 640px x 400px) | author photo
More information: External web page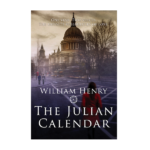 The Julian Calendar by William Henry (Marsilio Press, 2018)
ISBN: 9780958235556
Status: Available
Format: Trade paperback, 330 pages
RRP: NZ$34.99
Publicity (March—May 2019): Publicity plan (PDF, v.2)
Resources: Information sheet (PDF, v.4) | High-res cover (JPG, 3000px x 2000px) | Low-res cover (JPG, 640px x 427px) | author photo
More information: External web page
Non-fiction catalogue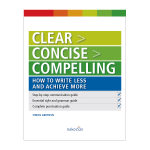 Clear, Concise, Compelling by Simon Hertnon (Nakedize Limited, 2006)
ISBN: 9780958278409
Status: Out of stock — new edition September 2019
Format: Full colour, spiral-bound, with tabbed sections, 80 pages
RRP: NZ$44.99
More information: Web page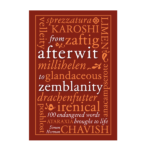 From Afterwit to Zemblanity by Simon Hertnon (New Holland Publishers, 2008)
ISBN: 9781869661939
Status: Available
Format: Hardback with dust jacket and ribbon, 224 pages
RRP: NZ$24.99 (new price)
More information: External web page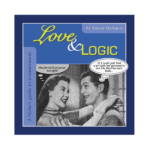 Love and Logic by Simon Hertnon (Marsilio Press, 2001)
ISBN: 9780473078829
ISBN-10: 0473078821
Status: Available
Format: Paperback, 84 pages
RRP: NZ$13.99 (new price)
More information: External web page