---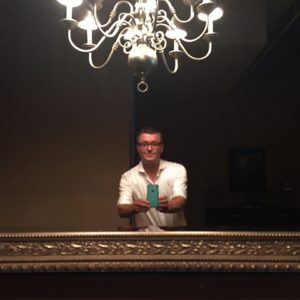 Jeroen founded his first design company after graduating from the Royal Academy of Art at The Hague in 1986. In the 30 years since, he has designed many hundreds of logos and created branding, websites, and marketing collateral for companies big and small across Europe, North America and the South Pacific.
After moving to New Zealand in 2004, and a three-year stint as the creative director at a Wellington-based design company, Jeroen now works solo again. Today, he is renowned as a book cover designer and has produced more than 1000 covers for more than 250 authors.
One of Jeroen's mottos is: Life is too short for bad design.
You can get a taste of Jeroen's designs, and learn more about him, at jeroentenberge.com.