Nakedize Distribution is a small book distributor specialising in high-quality, independently-published titles with nationwide appeal.
Our aim is to simultaneously support professional independent imprints through low-cost distribution, while assisting New Zealand booksellers through consolidated logistics. We want our author/publishers to feel like they are part of a cooperative that supports the New Zealand component of a viable international writing/publishing career.
Booksellers: Please review our service overview (PDF, v.3) and contact us to order the titles below, or to let us know about titles you feel would suit our business model.
Boutique publishers: Please read our two-page introduction for independent publishers (PDF). For more detailed information and advice, we recommend Self-Publishing in New Zealand by H.L. Kennedy (Real NZ Books, 2019).
Contact details
Office and warehouse: 11 Horotutu Road, One Tree Hill, Auckland 1061, New Zealand
Phone (Simon): +64 27 573 4464
Office email: info@nakedize.com
Web: nakedize.com/distribution
Account application: download Word document or complete secure online form.
Nakedize Distribution is a division of Nakedize Limited.
Non-fiction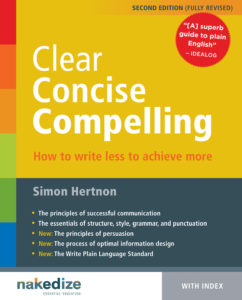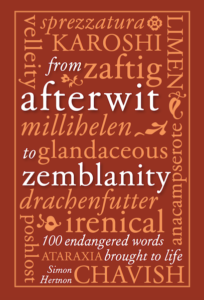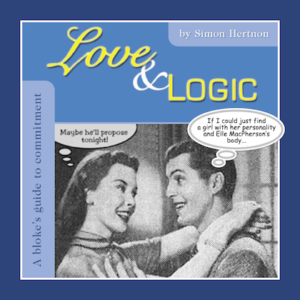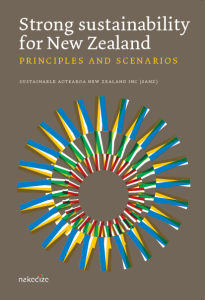 Clear Concise Compelling (second edition) by Simon Hertnon (Nakedize Limited, 2021)
ISBN: 9780958278423
Status: Available
Format: Full colour, spiral-bound, with tabbed sections, 96 pages
Features: Fully revised, 11 new sections, index
RRP: NZ$59.99
More information: Web page
The first edition of this title sold more than 3000 copies.
From Afterwit to Zemblanity by Simon Hertnon (New Holland Publishers, 2008)
ISBN: 9781869661939
Status: Available
Format: Hardback with dust jacket and ribbon, 224 pages
RRP: NZ$24.99 (new price)
More information: External web page
Second edition and sequel: A new edition, titled Endangered Words, will be released in 2022, along with a long-awaited sequel, Endangered Words: The Final Exhibition
Love and Logic by Simon Hertnon (Marsilio Press, 2001)
ISBN: 9780473078829
ISBN-10: 0473078821
Status: Available
Format: Paperback, 84 pages
RRP: NZ$13.99 (new price)
More information: External web page
Strong Sustainability for New Zealand by Sustainable Aotearoa New Zealand Inc (Nakedize, 2009)
ISBN: 9780958278416
Status: Available
Format: Paperback, 52 pages
RRP: NZ$19.99
More information: Web page
Fiction
With the exception of the limited-edition title below, we are sadly no longer distributing fiction. We wish bookshop fiction was economically viable for all involved, and will continue to explore avenues towards a new status quo.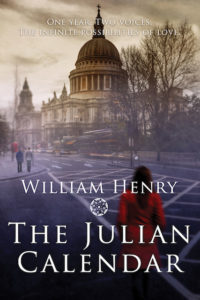 The Julian Calendar by William Henry (Marsilio Press, 2018)
ISBN: 9780958235556
Status: Available
Format: Trade paperback, 330 pages
RRP: NZ$34.99
Point-of-sale: Removable sticker with review text [Highly recommended – New Zealand Listener | This work is beautiful … get a copy – Booksellers NZ]
Resources: Information sheet – May 2019 (PDF) | High-res cover (JPG, 3000px x 2000px) | Low-res cover (JPG, 640px x 427px) | author photo
More information: External web page