Nakedize was established as a family business by Simon Hertnon in April 2004.
Later in 2004, Simon invited Dutch-Kiwi designer Jeroen ten Berge to assist him on Nakedize's quest to provide essential education to knowledge workers.
In 2015, Simon's wife, Simone, established Bella Donna personal styling as a new business division of Nakedize.
In 2018, Nakedize took over the management of Simon's publishing imprint, Marsilio Press, which publishes Simon's novels and general non-fiction books (which all have a philosophy bent).
What is the purpose of Nakedize?
The short answer is: We provide simple training services that dramatically improve the overall effectiveness and efficiency of knowledge workers, so they are better equipped to help us all.
We're still thinking about the long answer.
Simon Hertnon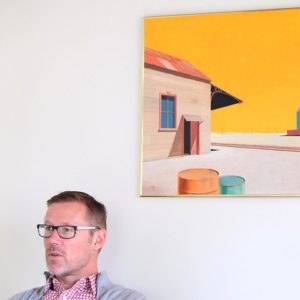 Simon has been writing professionally since completing a BA in Linguistics from Victoria University of Wellington in 1989.
In addition to publishing books and articles, he has worked on hundreds of projects and thousands of documents through his extensive teaching and consulting work.
For Nakedize, Simon provides consultancy services, and develops, publishes, and teaches educational content for knowledge workers.
Simon is an Associate at Victoria University Professional and Executive Development (since 2008), where he teaches both business writers and those who manage business writers.
Simon is member of the Consumer Advisory Group for Southern Cross Hospitals Limited (since 2014) and serves on the judging panel of the New Zealand WriteMark Plain English Awards (since 2011).
Simon is a passionate advocate for both simplicity and collaboration and he asks everyone he works with: What's the least we can do to be excellent?
You can learn more about Simon and his philosophy at simonhertnon.com.
Jeroen ten Berge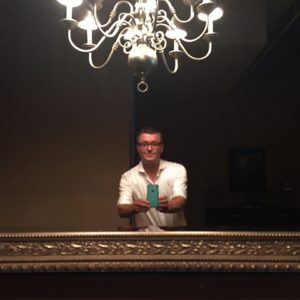 Jeroen founded his first design company after graduating from the Royal Academy of Art at The Hague in 1986. In the 30 years since he has designed many hundreds of logos and created branding, websites, and marketing collateral for companies big and small across Europe, North America and the South Pacific.
After moving to New Zealand in 2004, and a three-year stint as the creative director at a Wellington-based design company, Jeroen now works solo again. Today, he is renowned as a book cover designer and has produced more than 1000 covers for more than 250 authors.
One of Jeroen's mottos is: Life is too short for bad design.
You can get a taste of Jeroen's designs, and learn more about him, at jeroentenberge.com.