Welcome to Nakedize. We provide cutting-edge professional development training and resources for knowledge workers. We only cover essential topics and we only provide short courses and concise, easy-to-read texts.
Is your work worthwhile business or costly busyness?
| | Knowledge Worker Red Zone | Knowledge Worker Green Zone |
| --- | --- | --- |
| 1. | They work busily without questioning value or cost. | They clarify and prioritize the value of their work before expending their finite resources. |
| 2. | They do what they've always done and their contributions look very similar to the status quo. | They solve problems and realise opportunities by collaboratively designing creative solutions that suit the context and leverage the system. They aim for sophisticated simplicity and do not reinvent wheels. |
| 3. | They don't do change management. | They design the behaviour change that must occur for their solutions to be enacted. |
| 4. | They write how they've always written and their documents look like a thousand others. | They design and deliver whatever information is needed for their solutions to be enacted. |
| | = COSTLY BUSYNESS | = WORTHWHILE BUSINESS |
Nakedize's business is to help busy office workers to slow down and get on with cost-effectively solving problems and realizing opportunities.
To be useful and cost-effective, knowledge workers need to complete this circle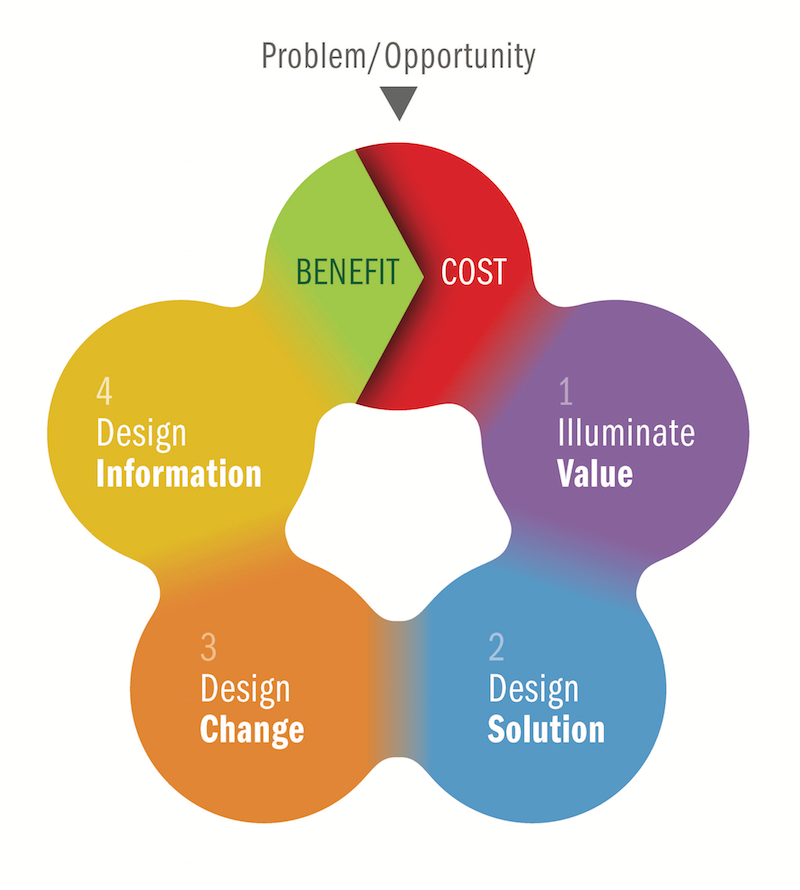 Nakedize Optimal Knowledge Working Framework
…so Nakedize teaches the four steps
Recommended reading | Course book | Talk

1. Half day course. Included in the full-day Improving Document Production course.
2. This course is also delivered as public and private course through Wellington Uni-Professional.